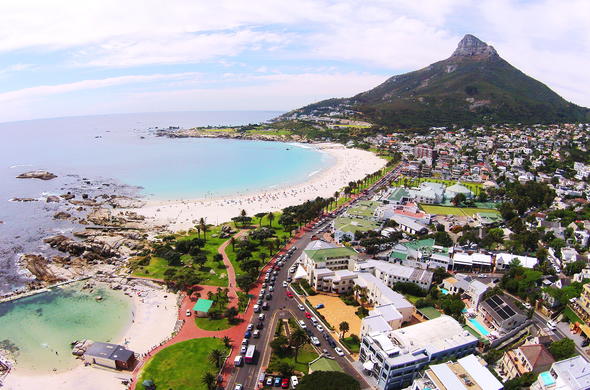 Camps Bay Resort is situated in Camps Bay, Cape Town's premier beach resort.
Luxury self-catering serviced apartments
Shops, restaurants within walking distance
Experience unforgettable views
Located in the trendy suburb of Camps Bay
Camps Bay, known for being vibrantly fashionable, is set against the impressive backdrop of the Twelve Apostles Mountain Range and a stones throw from the most beautiful beaches in Cape Town, Camps Bay Resort is perfectly located for your dream holiday in this idyllic location. This is Cape Town's premier beach resort.
Village & Life's Camps Bay Resort has over 60 properties, all within walking distance from an abundance of day and night activities, café's, sundowner spots, cocktail venues, fantastic restaurants and places to be seen, staying at Camps Bay Resort is both fun and convenient. The portfolio includes crash pads, beach studios, garden studios and luxurious villas.
A favourite pastime at Camps Bay Resort is to soak up the sun at the two swimming pools located on the property. The Palm Café serves breakfasts, light lunches and drinks, all of which can be ordered from the pool menu and enjoyed from the comfort of your beach towel! Boasting a selection of 40 rooms, studios and apartments which are serviced and immaculately prepared, you'll find the perfect accommodation for your needs.
With the freedom of self-catering combined with the services and facilities of a hotel, Village and Life's Camps Bay Resort is a unique hospitality concept. A centralized reception acts as a service centre which allows guests all the comforts of staying in a guest house or hotel. Guest services include daily housekeeping, concierge desk and tourist information.