Weather in Cape Town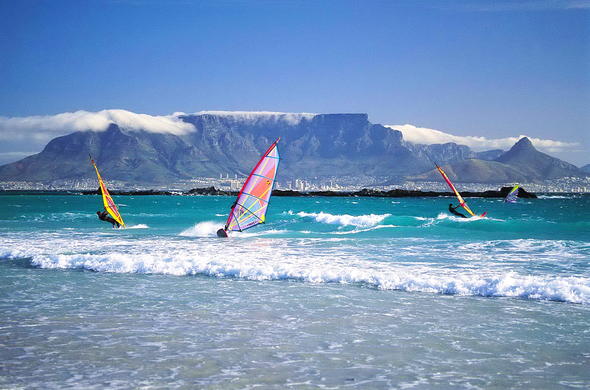 What is the weather and climate like in Cape Town?
October and November
The weather is getting good, spring is in the air and days are sunny. These months can be very windy, with the infamous Cape Doctor doing its rounds.
December to March
These are the prime summer months. Days are long and sunny, the holiday season is in the air and children and their parents head for the beaches and shopping malls. The sun sets late in the evening and the nights are beautiful and balmy.
April and May
These months changes from year to year, but this is generally when it starts raining and becoming cold. The days are shorter and the evening becomes quiet chilly. This is a great time because there are fewer visitors around and you can get excellent deals on accommodation, food and activities.
When is the best time to visit for my holiday to the Western Cape?
Western Cape's summers are long and last from November through to March. Days are long and hot, but not uncomfortable. Stay in the shade or wear sufficient sunblock, head gear and sunglasses.
The beaches will be packed during this time of the year as it is holiday season and the school children is on holiday, but make the effort and you will have an amazing time.
June and July are winter months and are rainy, but it does not rain every day. It is, however, very cold at night, with the sun setting at around 6 o' clock in the evening.