Dining and Local Cuisine in Cape Town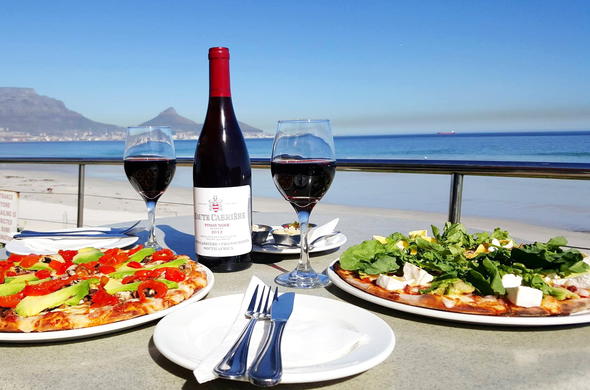 What is the Food and Cuisine Like in Cape Town?
Cape Town is home to high quality cuisine and celebrated wines. Seafood is a delicacy in the Western Cape, so expect many restaurants serving delicious linefish, kingklip, yellowtail and Cape salmon dishes. Oysters and crayfish (lobster) are also exceptional, with Knysna in the Western Cape being the Oyster capital of the world.
Cape Malay cuisine is popular in Cape Town and includes curries, sosaties, chutneys, koeksusters, boboties and other spicy culinary delights.
The Victoria and Alfred Waterfront is a popular tourist destination and offer a hub of restaurants and cafes to satisfy your palate. But be prepared as these restaurants are often crowed and expensive.
Alternatively, the area around Long Street offers many trendy street cafes, restaurants and takeaways and is frequented by Cape Town's multi ethnic crowd. The Cape Winelands is the place to relish top class culinary delights and the finest South Africa wine.